Description
Catfish tube Spawning tube Clay tube continuously open
When breeding and keeping witch catfish, it is vital for the fish to have only continuously open clay tubes in the aquarium, because they can only move forwards.
Our openly designed catfish tube is particularly suitable for these animals.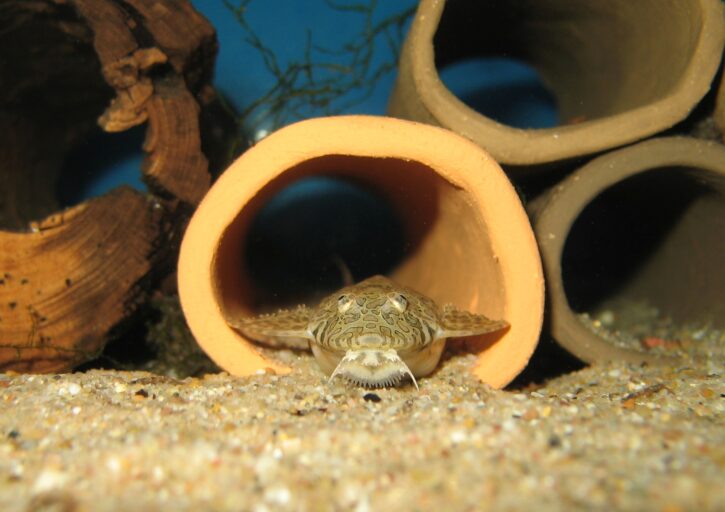 But other catfish and other fish such as spiny eyes and also invertebrates need open caves as a hiding place with a chance to escape, such as the L014.
In the larger models, axolotls also find a shady hiding place.
For breeding, the size of the animals determines the size of cave needed. Rough rule of thumb:
Diameter = width of the catfish body + one pectoral fin.
Length = 1-1.5 times the body length of the male catfish.
As a rule, narrower burrows are preferred.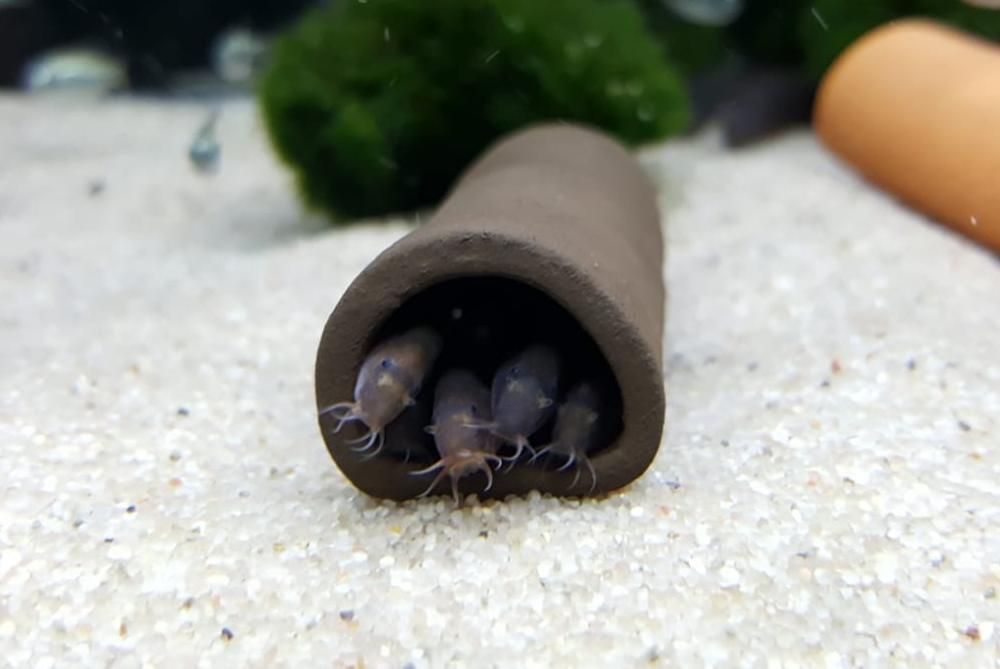 All our clay products are handmade and not cast. The diameter is always the same for each cave size, only the shape may differ slightly.
Due to the manual production, there may be slight variations in width/height/length even within the individual sizes, which many catfish fans welcome, as the fish also have different preferences.
Another important point for breeding catfish is the condition of the cave surfaces. Because they are not watered, the surface of our spawning burrows is always slightly rough and never as smooth as with watered ones.
This advantage should already be known to many catfish breeders: If the surface of the interior is too smooth, the spawn balls have no grip and all too easily get out of the cave. However, if the surface is at least slightly rough, as is almost always the case with hand-modelled caves, the clutch of eggs can adhere better to the cave wall and the danger of flushing out is reduced.
We are happy to produce these sizes for you on request in the special colours Supernova (multi-coloured dark) or Surprise (multi-coloured light).