[vc_row full_width="stretch_row" gap="10″][vc_column][vc_custom_heading text="Catfish breeding and accessories-manufactory at the Lower Rhine" font_container="tag:h1|text_align:left" use_theme_fonts="yes"][vc_column_text]
nature2aqua – this is us:
Silke Hüppeler-Borcherding
graduate biologist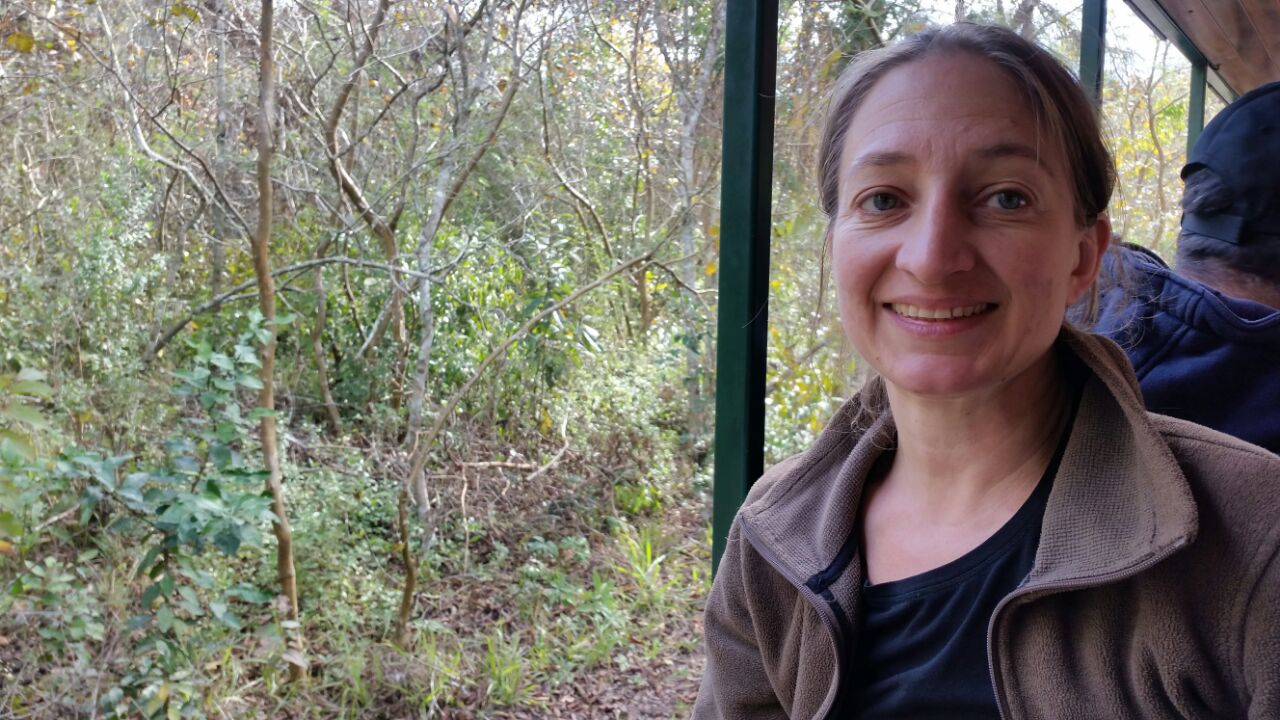 &
Prof. Dr. Jost Borcherding
graduate biologist & scientist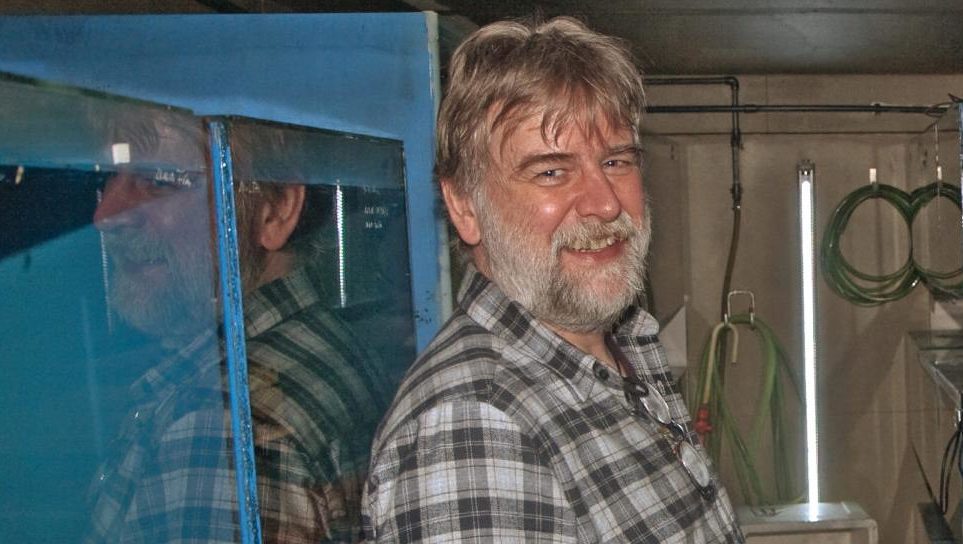 Fish have accompanied us both since childhood. So the vocation became a profession, Silke with the foundation of nature2aqua in 2000 and Jost as a limnologist at the University of Cologne.
We only offer you products which we ourselves use or have used and of which we are convinced of their meaningfulness. That's why you won't find everything here, but only something useful for a natural design of your aquarium.
We manufacture almost everything ourselves and have developed our own brands from it. All foreign articles correspond to our philosophy of closeness to nature and meaningful applicability. After all, your fish should feel at home in their limited habitat!
Our main business lies beside the L-catfish breeding with the production of clay caves of each kind, in particular with special desires you are with and right!
But not only the fish are important to us. We attach a lot of importance to the personal contact with you and answer gladly your questions!
You will definitely not get an automatic run-of-the-mill-answer!
We are looking forward to you!
:[/vc_column_text][/vc_column][/vc_row][vc_row full_width="stretch_row" gap="10″][vc_column width="1/2″][vc_tta_tour][vc_tta_section title="ARGIDO" tab_id="Argido"][vc_column_text]
The premium brand for all aquarium products (and terraristics) is based on our many years of experience with this wonderful material (Argido is derived from the Esperanto word argilo = clay / alumina). From the smallest decorative panel to the largest concealed tube, each individual part is produced by us in careful handwork and fired at 1080-1100°C.
With special wishes you are right with us! We would like to "hide" your AQ pipeline in a branch-like tube, build a great home with several exits or give your oversized catfish an oversized cave – just describe your concern. We will find a solution![/vc_column_text][/vc_tta_section][vc_tta_section title="FERMENDO" tab_id="Fermendo"][vc_column_text]
The most important prerequisite for the best possible near-natural habitat of your plants and fish is the fertilization of the water plants as well as the water treatment for e.g. Tanganyika or Malawi Basin. We have to supplement those parts of the water which are always lost with the regular water changes, no more, but not less. The product line Fermendo (derived from the Esperanto word fermento = enzyme, ferment etc.) helps you to maintain and increase the well-being of the plants and animals of your aquarium.[/vc_column_text][/vc_tta_section][vc_tta_section title="NATURDO" tab_id="Naturdo"][vc_column_text]
With no other product series, the name is also a program at the same time. It is the root and philosophy of our aquarium shop. With the product range Naturdo (derived from the Esperanto word naturo = nature), we provide you with natural raw materials for sustainable use in aquaristics: collected in nature and treated as a reliable product for your animals.[/vc_column_text][/vc_tta_section][vc_tta_section title="TEKNIDO" tab_id="Teknido"][vc_column_text]
In the breeding pool of our fish breeding system, there are hardly any technical accessories except airlifters and breeding boxes. Exactly these products we offer you with the series Teknido (derived from the Esperanto word tekniko = technique, working method). Of course, further techniques are needed for the operation of aquariums, e.g. filter sponges, air and water pumps. But here we need individual and sensible solutions, where we will gladly help you with your aquarium on request.[/vc_column_text][/vc_tta_section][/vc_tta_tour][/vc_column]
[vc_column width="1/2″][sw_slider navigation="false" animation_type="swing"]
[sw_slide][vc_single_image image="6558″ img_size="medium"][/sw_slide]
[sw_slide][vc_single_image image="6552″ img_size="medium"][/sw_slide]
[sw_slide][vc_single_image image="6562″ img_size="medium"][/sw_slide]
[sw_slide][vc_single_image image="6564″ img_size="medium"][/sw_slide]
[sw_slide][vc_single_image image="6560″ img_size="medium"][/sw_slide]
[sw_slide][vc_single_image image="6554″ img_size="medium"][/sw_slide]
[sw_slide][vc_single_image image="6556″ img_size="medium"][/sw_slide]
[sw_slide][vc_single_image image="6572″ img_size="medium"][/sw_slide]
[sw_slide][vc_single_image image="6570″ img_size="medium"][/sw_slide]
[sw_slide][vc_single_image image="6574″ img_size="medium"][/sw_slide]
[sw_slide][vc_single_image image="4895″ img_size="medium"][/sw_slide]
[sw_slide][vc_single_image image="6576″ img_size="medium"][/sw_slide]
[/sw_slider][/vc_column][/vc_row]