Description
Clay igloo cave Tridacna – giant clam e.g. for axolotl
A really unusual hiding place for your axolotl and a real eye-catcher in the aquarium!
This handcrafted cave was made especially for axolotls and is finished with the appropriate care. The cave is kept low to accommodate the axolotl's need for safety.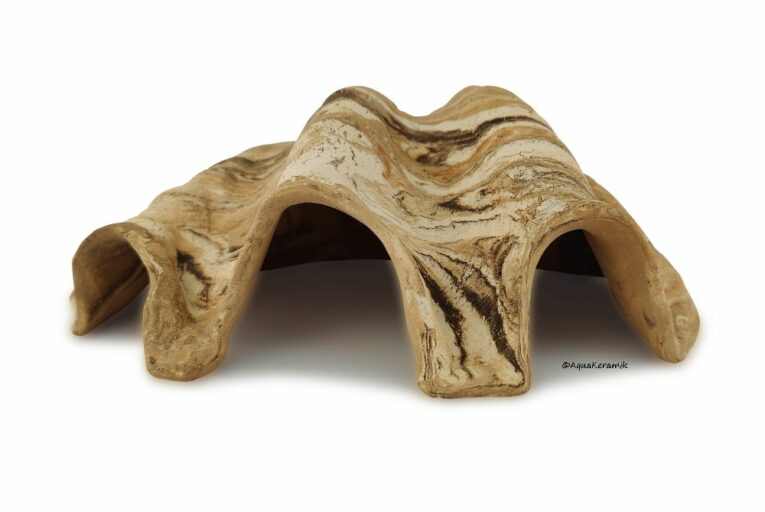 As always, this cave is also carefully handcrafted in different colour variations in our in-house workshop. Before firing, all parts are individually checked and reworked to ensure the safety of your animals.
Dimensions: approx. 19 cm , height approx. 8-9 cm
Colour deviations from the product pictures occur as always when working with the natural material clay and are no reason for complaint.