Description
AquaKeramik flat breeding and hiding cave for small cichlids
This clay spawning cave in igloo form has a diameter of about 8-9 cm and a height of about 2-2.5 cm. The entrance has a diameter of about 1,5-2 cm.
With this igloo you offer some Apistogramma species an excellent hiding and resting place. This igloo is already being used for the breeding of dwarf cichlids and some other ornamental fish and invertebrates. These inconspicuous igloos are gladly accepted by dwarf cichlids but also other small aquarium inhabitants. Especially during the spawning season such an igloo offers a great opportunity to support your animals.
The surface of the shelter is smooth with the colour variations camouflage, vintage, surprise and supernova. The monochrome igloos have a surface decoration.
Since all igloos are handmade, there may be deviations in colour and dimensions, as each one is an incomparable unique piece.
Please note: Notes on the colours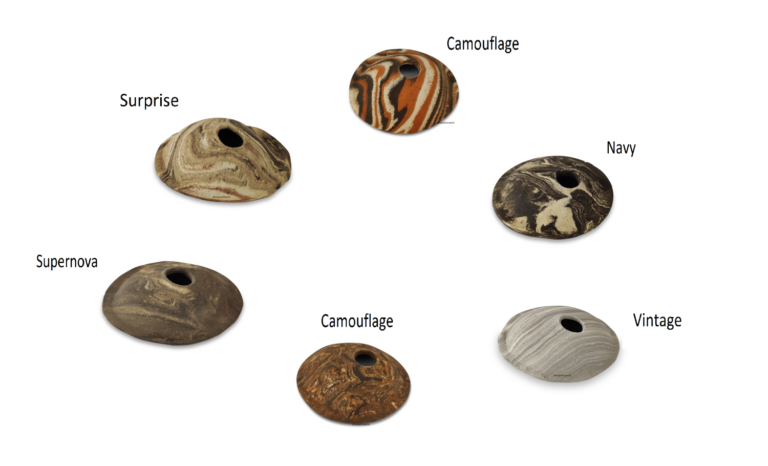 Cichlid igloo
Ø 8-9 cm, height approx. 2-2,5 cm
entrance Ø ca. 1,5-2 cm