Description
AquaKeramik Igloo Clay Cave Axolotl cave 3 entrances
This hemispherical cave is ideally suited as a hiding place for axolotls, crayfish, catfish and other ornamental fish.
Three large entrances/arches offer hiding and escape possibilities at the same time. Used as an axolotl cave, there is room for at least 2-3 larger animals.
This form of hiding place was adapted to the special needs of the caudate amphibians in cooperation with breeders and keepers.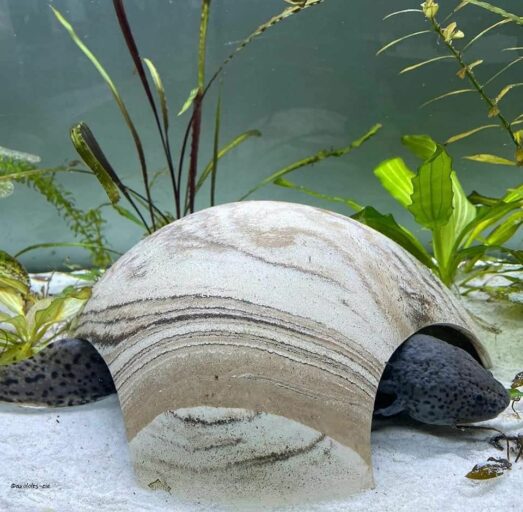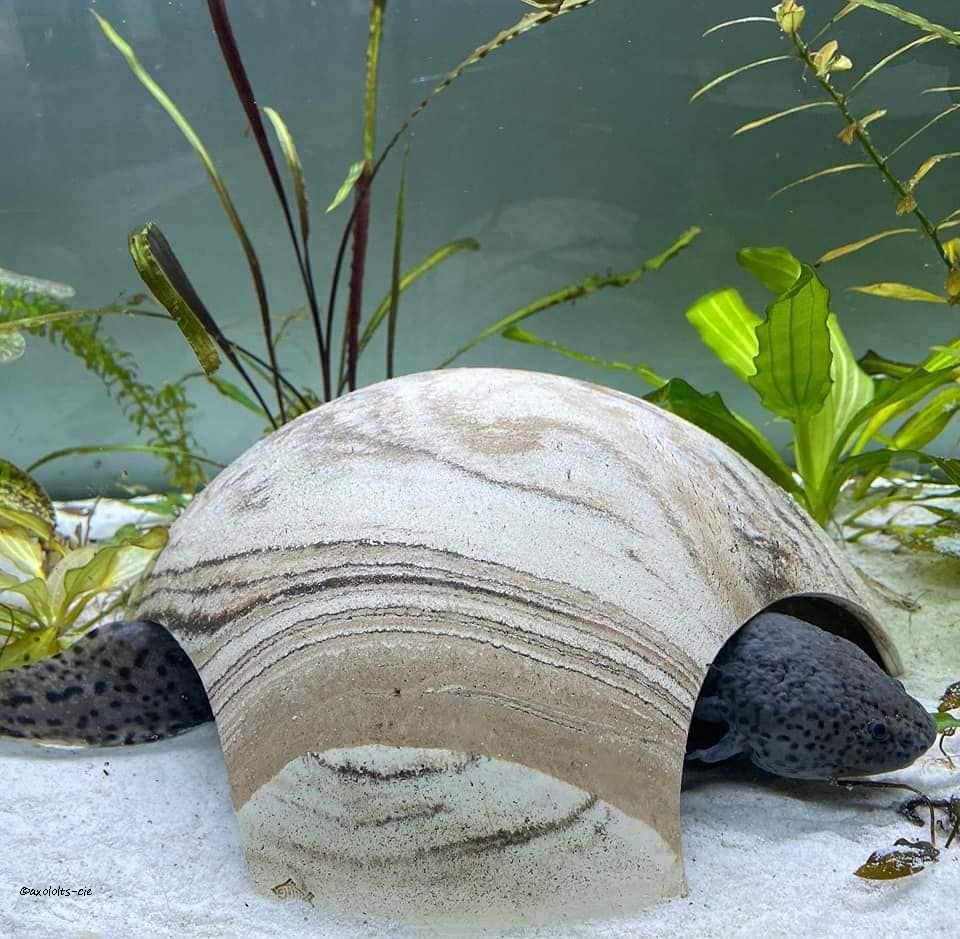 To give this shelter some naturalness, the surfaces of the single-coloured tunnels are hand-decorated.
Our multi-coloured versions do not receive any additional decoration so as not to disturb the colour pattern.
All igloos are individually handcrafted. After a few days of air drying, they are finished by hand to remove any corners or edges that may be present.
With all the hiding places we offer for axolotls, we attach great importance to injury-free surfaces and entrances. As a rule, no finishing work is necessary by you.
At 1090 °C, the axolotl burrows become very hard and durable products. They can easily be boiled for disinfection purposes or placed in the oven at high heat.
As all igloos are made by hand, deviations in colouring and dimensions may occur.
Please note: Notes on the colours
If you do not want any surface patterns on your caves, simply indicate this in the comments field when you place your order. The delivery time will then be up to 9 working days because the caves will then be made especially for you without a sample.
Ø 25 cm, height about 11-12 cm
3 entrances
ATTENTION: 25 cm is quite big – please check carefully if it really fits into your tank, especially if you want to order several! In most cases, an 18 cm igloo is quite sufficient.