Description
Axolotl Cave Clay Turtle Igloo Turtle Igloo 'Morla'
decorative hiding place not only for axolotl
Used as an axolotl cave can accommodate about 2 animals of average size. The low ceiling height accommodates the animals' need for safety.
The shape of the hiding place was adapted to the special needs of the caudate amphibians in cooperation with breeders and keepers.
Our shelter for axolotls is practical and decorative at the same time. Combined with our tunnels or igloos in other sizes, you can create a varied cave landscape in your axolotl aquarium.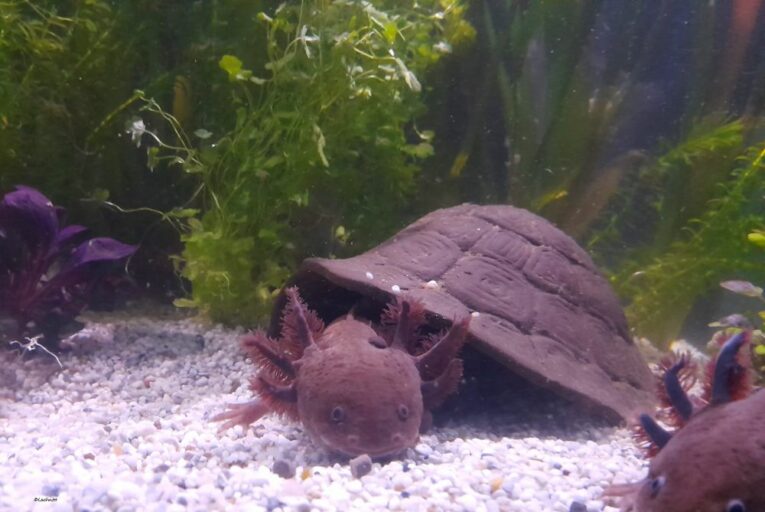 All our igloos are handmade, air-dried and then cleaned and sanded to remove any corners or edges completely. Even though the tanks have a more textured surface than the standard igloos, they are all machined to be free of injury, so they will meet the high demands of the axolotl in the aquarium.
Since all igloos are made by hand, variations in coloration and dimensions may occur, as each is an incomparably unique piece.
Please note: Notes on the colours
Dimensions 22 x 24 x 10 cm
Entrance approx. 5-6 x 14-15 cm
With all hiding places that we offer for Axolotl, we attach great importance to injury-free surfaces, so that as a rule no post-processing by you is necessary.