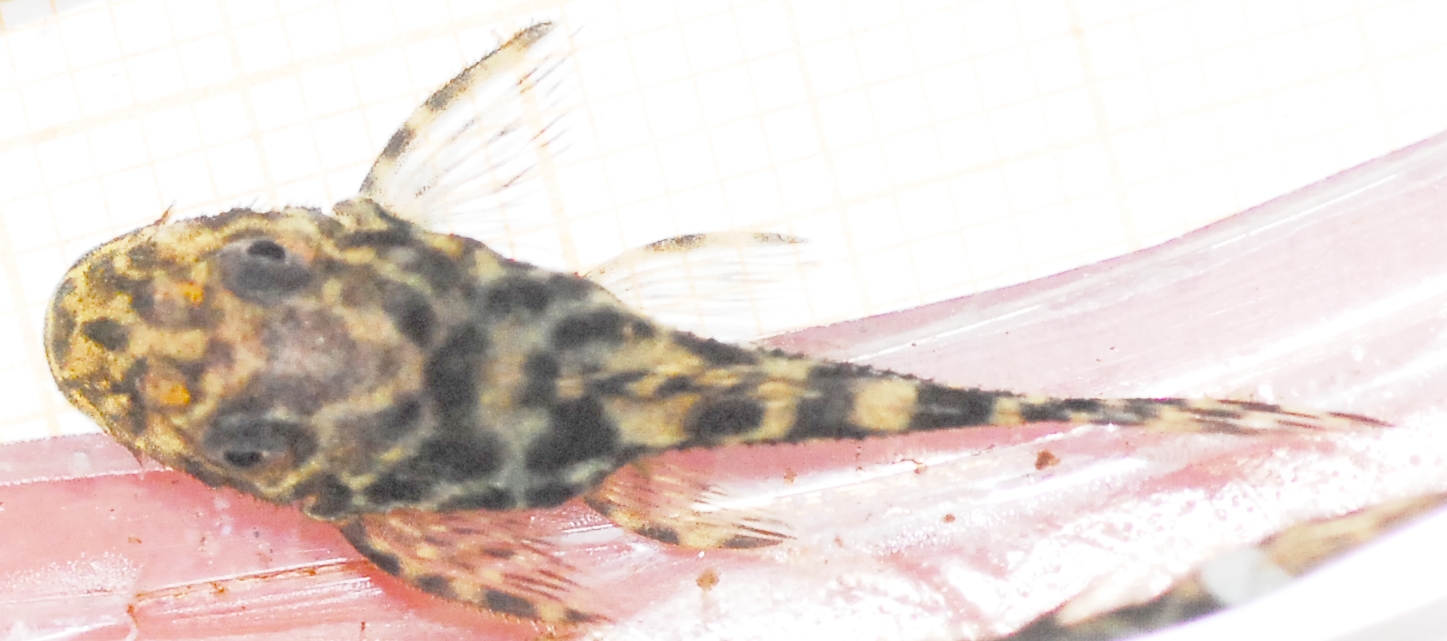 In the breeding tanks, in which the juveniles are not regularly removed and grow up together with the adults, it is necessary to take an inventory from time to time, so that the amount of food can be measured correctly, for example. Today it was time for the Pseudolithoxus tigris basin, in which I had seen single eggs and a few juveniles from time to time, but did not know how many were present altogether.
First the 7 adults (probably 5/2); they are between 6.7 cm (small female) and 9.3 cm (alpha male) large.
A total of 10 juveniles were in the tank, between 2.4 and 4.3 cm. I suspect that they are animals from at least 4 different egg-clutches.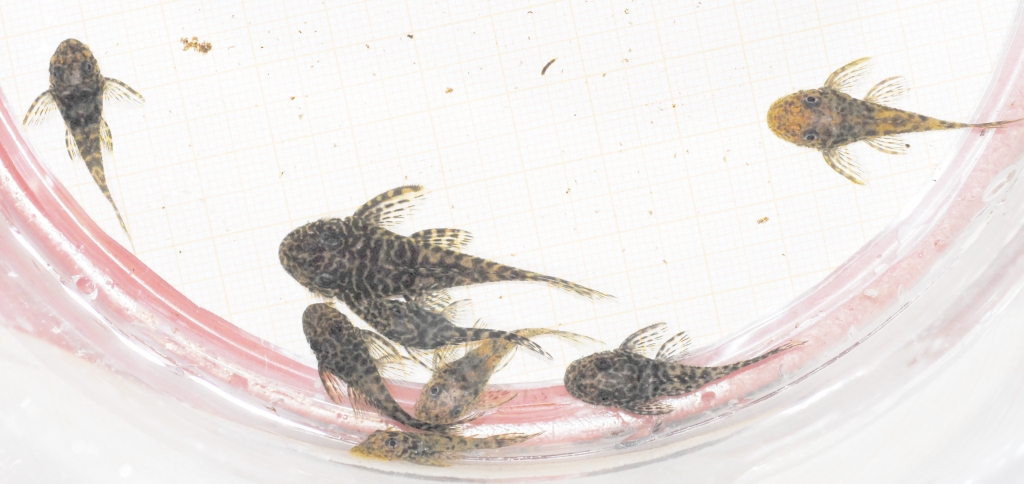 Some of them also show signs of (temporary) color loss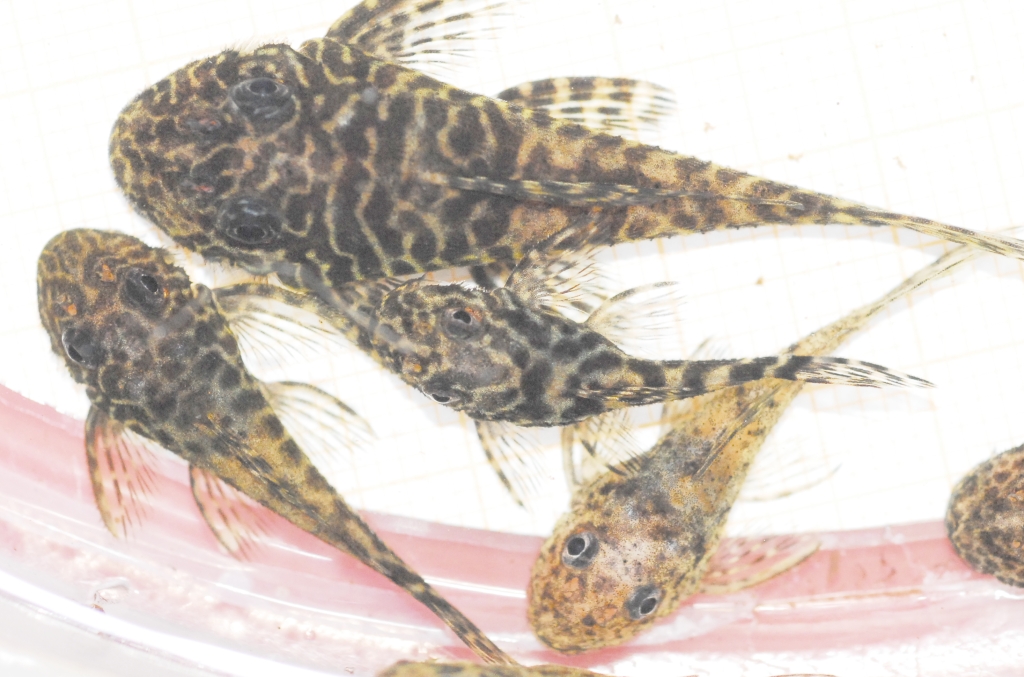 All in all, however, very pleasing, all adults are doing well and the flock of youngsters has grown to a handsome 10. Great!