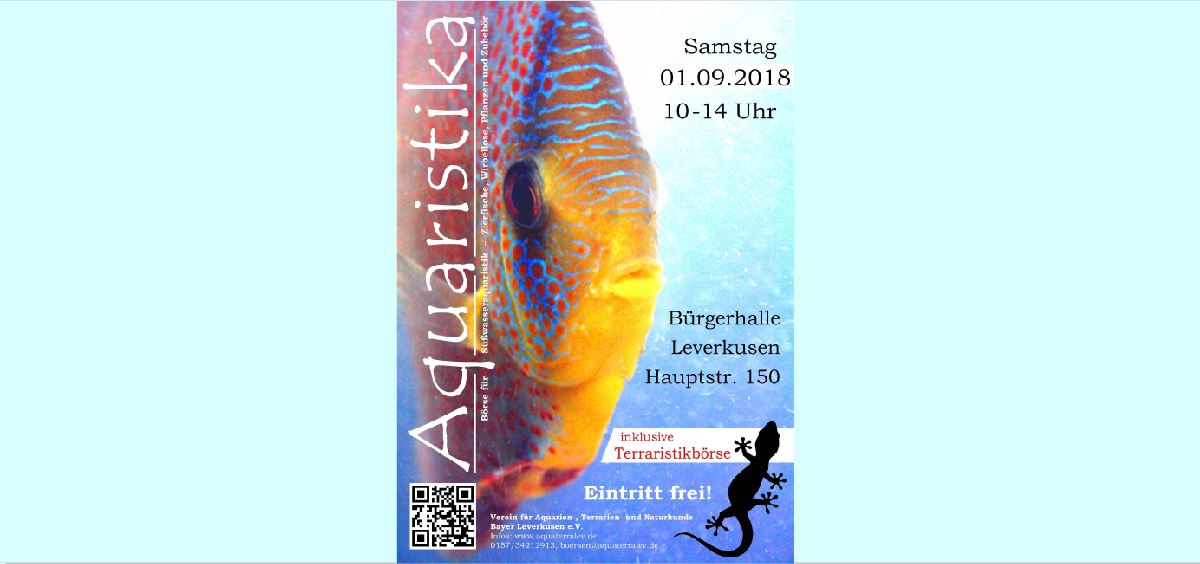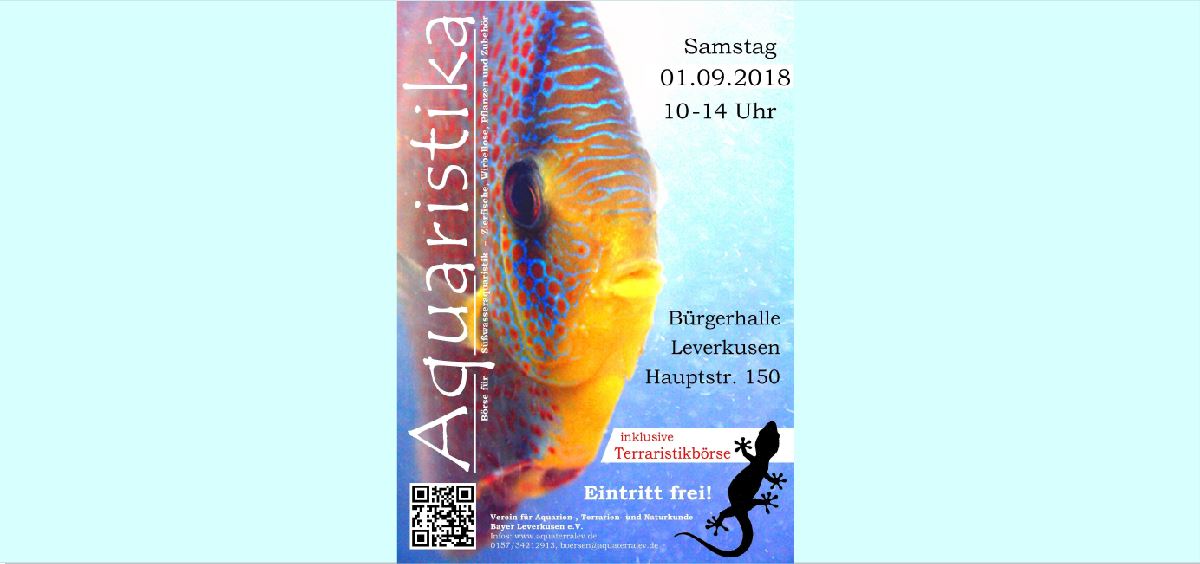 30The summer break is over, the summer heat seems to be over, too – nothing stands in the way of a visit to a trade fair 🙂
Next Saturday you have the opportunity again – the Aquaristika opens its doors on
September 1, 2018 from 10:00 a.m. – 2:00 p.m.
for interested aquarists and those who want to become one!
WHERE?
Same as always:
Location:
Hauptstraße 150
51373 Leverkusen-Wiesdorf
We are looking forward to YOU!
More informations: www.aquaterralev.de/aktivitaeten/aquaristika/.