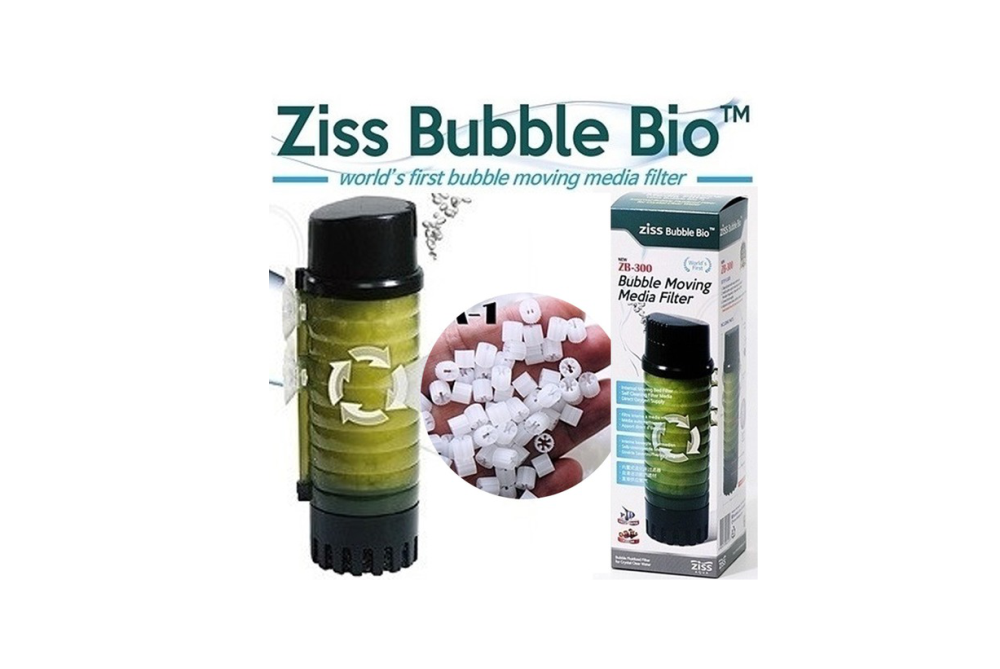 We didn't have filters in our product range until now, because there are already plenty of them in all possible designs on the market and this is not our core business. But with this one we could not resist: the ZB-300 Bubble Bio – an air operated internal filter, which can easily be connected to a membrane pump or to the already air operated system. Can also be used on the move, e.g. for long transports (with a membrane pump that can be connected to the car, for example).
According to the principle of the 'moving bed filter', the incoming air ensures the permanent movement and flow of oxygen-rich water through the filter material.
The filter can operate tanks of up to 300 litres, is low-maintenance and can be used in freshwater and saltwater aquariums.
You can find it in the shop here: Ziss Aqua ZB-300 Bubble Bio