Description
Axolotl cave Clay tunnel T-shape with 3 exits
And another variety for hiding – our tunnel made of clay in a T-shape. This tunnel cave has 3 exits, of which you can see 1 or more, depending on the placement in the tank, and observe the animals in the cave.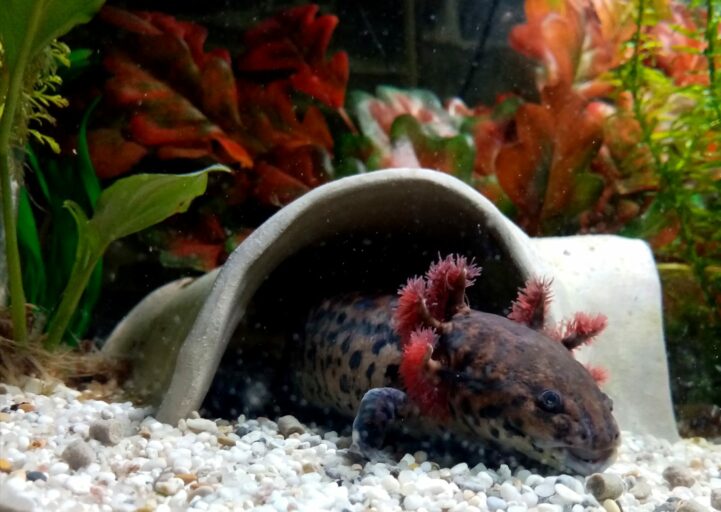 This tunnel is also relatively flat and meets the animals' need for safety. The "cuddle factor" is also made possible because several animals can easily fit in at the same time.
This cave shape was also developed in cooperation with breeders for the needs of axolotls.
Like almost all our axolotl caves, this model is available in eight different colours.
This tunnel model is also suitable for other ornamental fish and invertebrates in our aquariums, such as catfish, loaches or larger crayfish.
At 1090 °C, the axolotl burrows become very hard and durable products. They can easily be boiled for disinfection purposes or placed in the oven at high heat.
Each tunnel is unique, colour variations are desired and intended.
Please note: Notes on the colours

Due to the manufacturing process, the sizes vary from 20 x 15 cm to 25×18 cm, height approx. 7-8 cm, different entrances approx. 8-12 cm wide.
With all the hiding places we offer for axolotls, we attach great importance to injury-free surfaces and entrances, so that as a rule no finishing work by you is necessary.