With this igloo you offer some cichlids an excellent hiding and resting place. Ideally, this igloo is already successfully used for the breeding of small and large cichlids, as well as some other ornamental fish. These igloos are quickly and easily accepted by the animals, especially during the spawning season a great opportunity to support the animals.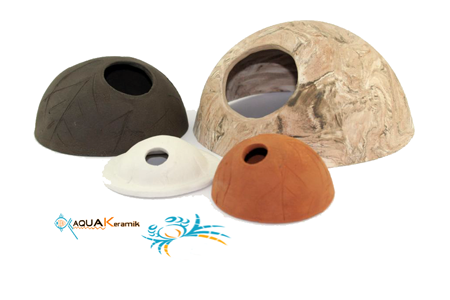 Also this will give your aquarium a special touch. Plants and mosses can be easily attached to these clay igloos, which further enhance the natural effect.
Our cichlid igloos are made and modelled by hand. Each piece is different and therefore unique! Colour deviations are desired and intended.