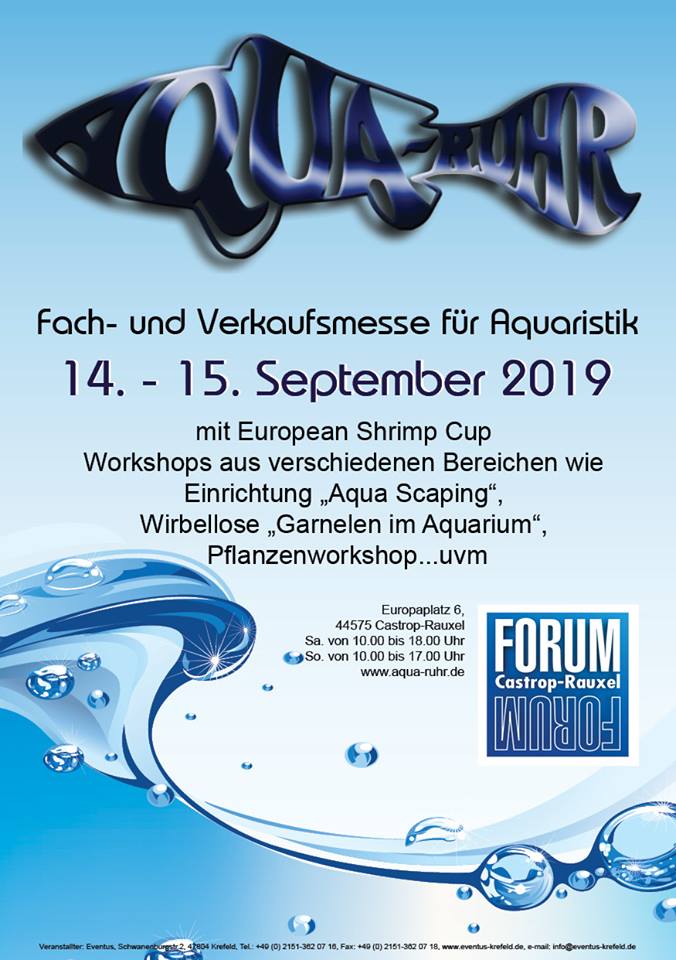 First "Aqua-Ruhr" aquaristic fair in the Europahallen in Castrop-Rauxel – we are there!
Visitors can look forward to a varied programme of lectures by well-known names in the aquarium scene (see lecture programme). The "ESC" European Shrimp Cup shows the whole range of high breeding shrimp, which are bred in the hobby. Breeders from all over Europe will be exhibiting their best animals in 250 aquariums. The Bucephalandra exhibition shows all the beauty of these still quite new underwater flowering plants from Indonesia.
A wide range of accessories, plants and fish from different companies, breeders and dealers offers the aquarist and those who want to become one everything their heart desires.
Various clubs use the opportunity to inform about their passion and to represent their club.
There will be an extensive and informative programme of lectures on both exhibition days.
VDA members receive a discount of 2 euros on admission to the box office upon presentation of their VDA membership card.
We are looking forward to your visit!